Borderlands 2 - Psycho Pack
"The Psycho Pack adds even more replayability to the wildly popular Borderlands 2 experience that both casual and hardcore fans will love." Vault Hunters can use the new character class to shoot and loot their way to new heights in Borderlands 2 with the recently released Ultimate Vault Hunter Upgrade Pack. Borderlands 2 is the epic sequel to the ultimate four-player role-playing shooter loot fest. Combining invention and evolution, Borderlands 2 features all-new characters, skills, environments, enemies, weapons and equipment, which come together in an ambitiously crafted story. Players will reveal secrets, and escalate mysteries of the Borderlands universe as they adventure across the.
Use of this product requires agreement to the following third party end user license agreement: http://www.take2games.com/eula/ © 2009 - 2013 Gearbox Software, LLC. Published and distributed by 2K Games. Gearbox Software, Borderlands, and the Gearbox and Borderlands logos are trademarks of Gearbox Software, LLC. 2K Games and the 2K Games logo are trademarks of 2K Games in the US and/or other countries. Unreal, the circle-U logo and the Powered by Unreal Technology logo are trademarks or registered trademarks of Epic Games, Inc. in the United States and elsewhere. NVIDIA and the NVIDIA logo and The Way It's Meant To Be Played are trademarks and/or registered trademarks of NVIDIA Corporation. This software product includes Autodesk® Scaleform® software. © 2013 Autodesk, Inc. Autodesk and Scaleform are registered trademarks or trademarks of Autodesk, Inc. and/or its subsidiaries and/or affiliates in the USA and/or other countries. Powered by Wwise (ce) 2006 – 2013 Audiokinetic Inc. All rights reserved.
Store

Browse Genres

Specials
Support
0

Your cart is empty!
Buy with confidence. All products on WinGameStore are authorized for sale by publishers. No gray-market worries here!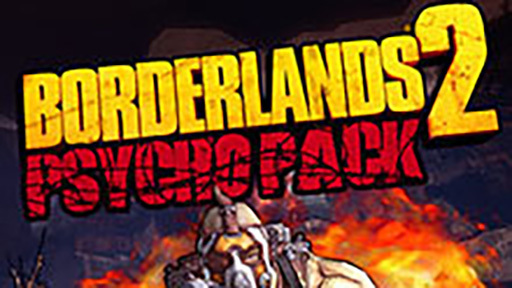 You are currently browsing with Javascript disabled. Enhanced features of the store will not be available to you.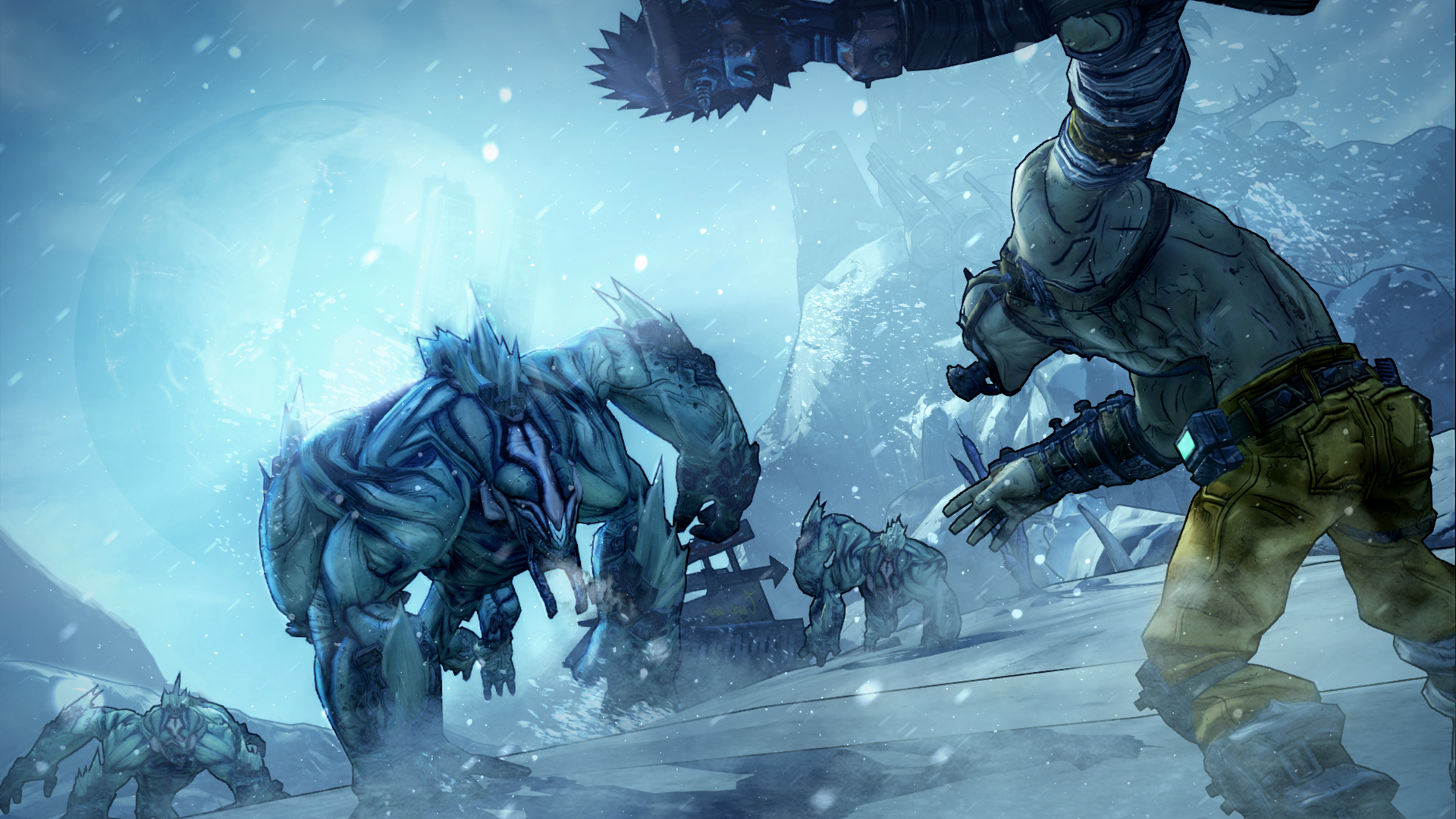 Would you like to view prices in estimated EUR? (actual charges are made in USD)
Yes

Release Date
5/14/2013
Genre
Action
Publisher
2K
DRM
Steam
Includes
Single-player
Full Controller Support
Languages
English
French
German
Italian
Japanese
Spanish - Spain
Korean
Contains content that may be suitable for persons ages 17 and older.

Description

Take a peek at Pandora from behind the menacing eyes of Krieg, the Psycho Bandit, an all-new character and the 6th playable class in Borderlands 2. You've fought against them as enemies, now use that aggressive energy on the vault hunter's side. Slice, dice, light yourself on fire and blow things up – taking damage was never so rewarding – or so much fun!

Use of this product requires agreement to the following third party end user license agreement: http://www.take2games.com/eula/
© 2009 - 2013 Gearbox Software, LLC. Published and distributed by 2K Games. Gearbox Software, Borderlands, and the Gearbox and Borderlands logos are trademarks of Gearbox Software, LLC. 2K Games and the 2K Games logo are trademarks of 2K Games in the US and/or other countries. Unreal, the circle-U logo and the Powered by Unreal Technology logo are trademarks or registered trademarks of Epic Games, Inc. in the United States and elsewhere. NVIDIA and the NVIDIA logo and The Way It's Meant To Be Played are trademarks and/or registered trademarks of NVIDIA Corporation. This software product includes Autodesk® Scaleform® software. © 2013 Autodesk, Inc. Autodesk and Scaleform are registered trademarks or trademarks of Autodesk, Inc. and/or its subsidiaries and/or affiliates in the USA and/or other countries. Powered by Wwise (ce) 2006 – 2013 Audiokinetic Inc. All rights reserved.

Requirements

MINIMUM:

OS: Windows XP SP3
Processor: 2.4 GHz Dual Core Processor
Memory: 2 GB(XP)/ 2 GB(Vista)
Hard Disk Space: 13 GB free
Video Memory: 256 MB
Video Card: NVIDIA GeForce 8500 /ATI Radeon HD 2600
Sound: DirectX 9.0c Compatible
Other Requirements:Initial installation requires one-time internet connection for Steam authentication; software installations required (included with the game) include Steam Client, DirectX 9, Microsoft .NET 4 Framework, Visual C++ Redistributable 2005, Visual C++ Redistributable 2008, Visual C++ Redistributable 2010, and AMD CPU Drivers (XP Only/AMD Only)

RECOMMENDED:

OS: Windows XP SP3/Vista/Win 7
Processor: 2.3 GHz Quad Core processor
Memory: 2 GB
Hard Disk Space: 20 GB free
Video Memory: 512MB
Video Card: NVIDIA GeForce GTX 560 / ATI Radeon HD 5850
Sound: DirectX 9.0c Compatible
Other Requirements:Initial installation requires one-time internet connection for Steam authentication; software installations required (included with the game) include Steam Client, DirectX 9, Microsoft .NET 4 Framework, Visual C++ Redistributable 2005, Visual C++ Redistributable 2008, Visual C++ Redistributable 2010, and AMD CPU Drivers (XP Only/AMD Only)

Requires Borderlands 2 to play.
Requires Steam and a Steam Account to play Windows version.

OPERATING SYSTEM: SteamOS, Ubuntu 14.04
CPU PROCESSOR: Intel Core 2 Quad, AMD Phenom II X4
CPU SPEED: 2.4GHz
MEMORY: 4 GB RAM
HARD DISK SPACE: 13 GB
VIDEO CARD (NVIDIA): Geforce 260
VIDEO MEMORY (VRAM): 1GB
IMPORTANT NOTICE: Don't meet the above requirements? That doesn't mean your configuration wont run Borderlands 2. Visit the Borderlands 2 community page to share your experience with other Linux players and learn about how to send bugs to Aspyr. Your feedback will help us improve Borderlands 2 Linux and future AAA Linux releases!
NOTICE: Intel Integrated video chipsets and ATI chipsets are currently unsupported for Borderlands 2 Linux.
[/list]


Requires Borderlands 2 to play.
Requires Steam and a Steam Account to play Linux version.

Reviews & Comments

Turn On Javascript

Be the first to submit a review!
Sign In to submit a review.

More By 2K

Borderlands 2 Psycho Pack Review

Army Men RTS
BioShock
WWE 2K16

WWE 2K19 Rising Stars Pack

$9.99

WWE 2K19 Rising Stars Pack

Borderlands 3 Super Deluxe Edition

--3%$79.99$81.99

Borderlands 3 Super Deluxe Edition
XCOM 2 Collection

Comments are closed.